Driving Into The Future, Suzuki's Grand Vitara And Suzuki Fronx Hit Kenya
In a highly anticipated event, CFAO Motors unveiled the latest additions to the Suzuki lineup, creating a buzz of excitement among automotive enthusiasts and adventure seekers alike. The stage was set for the debut of two outstanding Suzuki models that would leave a lasting impression on the Kenyan automotive landscape.
With a strategic goal to fortify their presence in the local automotive market, CFAO Motors introduced the Suzuki Grand Vitara and the Suzuki Fronx to an eager audience. These remarkable vehicles were set to cater to the burgeoning demand in the mid SUV segment, promising unparalleled experiences for drivers and passengers alike.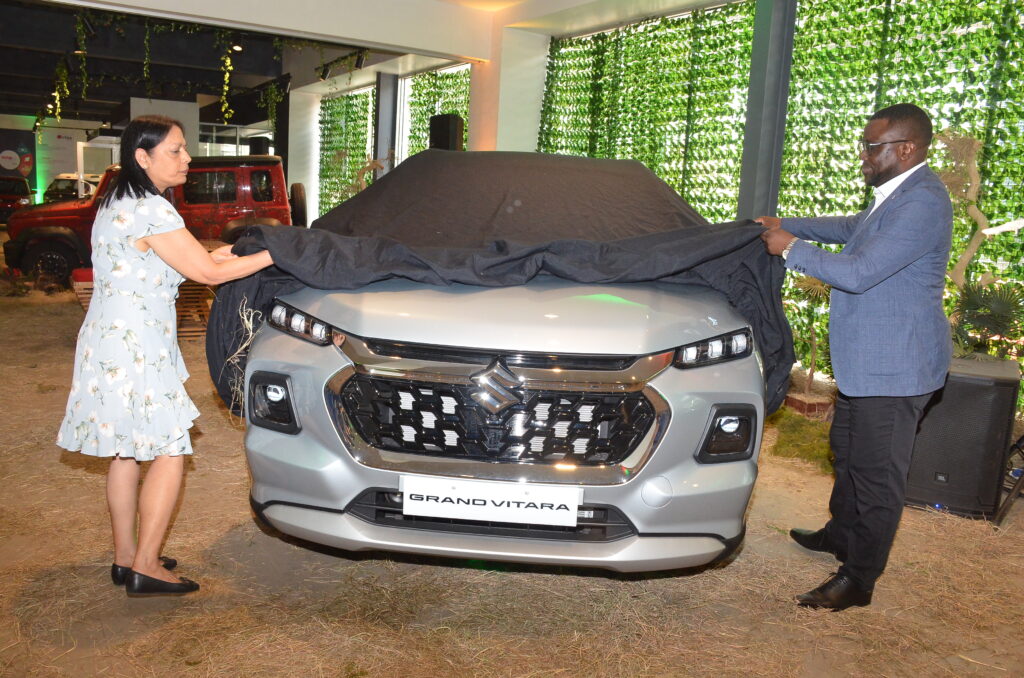 The event was graced by key figures in the automotive industry, including Arvinder Reel, the CFAO Motors Kenya Managing Director. He spoke passionately about the merger of two influential automotive companies and the exciting chapter it had opened in their shared history. This merger, he noted, had unleashed a powerful synergy, combining expertise, resources, and values, destined to reshape the future of the automotive industry in Kenya.
Chris Ndala, CFAO Motors Kenya's Deputy MD for the Multibrand Division, emphasized the promising state of the new car market in Kenya. He highlighted the growing middle class and the increasing awareness of the long-term benefits of zero-mileage vehicles. With an eye on the evolving automotive landscape, he affirmed their commitment to embracing change and offering customers the very best the industry had to offer.
The Suzuki Grand Vitara, a rugged yet refined SUV known for its trustworthiness among families and explorers globally, continued to captivate hearts. It promised a blend of style, capability, and technology that would elevate adventures to new horizons. With features like Heads-Up Display, a 360 Surround View camera, and a 1500cc petrol engine, available in 4×2 and 4×4 hybrid variants, it had all the makings of an exceptional SUV.
The Suzuki Fronx, a mid-size SUV designed for stress-free urban driving, was also introduced with great enthusiasm. Boasting a Heads-Up Display, a 360 Surround View camera, comfortable two-tone fabric seats, and a 1500cc petrol engine in a 4×2 configuration, it promised a delightful urban driving experience.
The event was concluded with Chris Ndala reaffirming CFAO Motors Kenya's commitment to after-sales services and spare parts availability. He emphasized their goal of ensuring a seamless ownership experience for customers, from purchase to after-sales care.
This event marked a significant chapter in Kenya's automotive history, promising a brighter future with the introduction of the Grand Vitara and Fronx by Suzuki. It was a testament to CFAO Motors' dedication to meeting the evolving needs of the market and providing top-notch mobility solutions, setting the stage for thrilling adventures on Kenyan roads.
Voice of Events