Fly ALS: Your Passport to Romantic Getaways in Kenya
For couples seeking a romantic escape, there are few destinations as enchanting as Lamu and Malindi along Kenya's stunning coastline. These coastal havens offer the perfect backdrop for love to blossom, with serene sunsets, private beachfront resorts, and intimate dining experiences that will ignite your passion. And when it comes to reaching these amorous destinations, there's no better way than to choose Fly ALS, your ultimate partner for romance and luxury travel in Kenya.
Lamu: Whispers of Romance in History's Embrace
Lamu, with its timeless allure and rich cultural heritage, sets the stage for an unforgettable romantic retreat. As you wander hand in hand through Lamu's ancient alleys, you'll be transported to a world where time seems to slow down. The Swahili architecture, adorned with intricate carvings and exquisite door designs, adds an air of romance to every corner. Fly ALS ensures a seamless journey, delivering you to Lamu's doorstep to begin your love story amidst the echoes of history.
Malindi: Love in the Lap of Luxury
Malindi, on the other hand, beckons with its luxurious beachfront resorts and pristine beaches. Picture yourselves strolling along the soft sands, the gentle waves serenading your love. Malindi's resorts offer private villas, spa treatments, and impeccable service, making it a haven for romance. Fly ALS pampers you with a comfortable flight experience, so you arrive refreshed and ready to embrace the love and luxury that Malindi promises.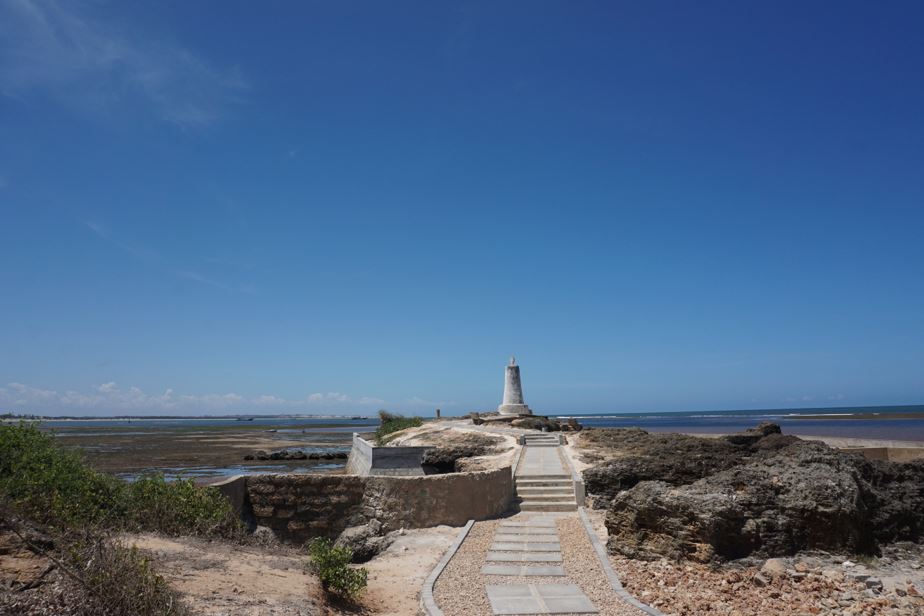 Fly ALS: Your Love Wingman
Why should you choose Fly ALS for your romantic getaway to Lamu and Malindi? Here's why:
1. Effortless Travel: Fly ALS offers convenient and hassle-free flights to Lamu and Malindi, ensuring that your romantic escape starts smoothly.
2. Comfort and Privacy: Enjoy spacious seating and a cozy atmosphere on board, setting the mood for your romantic journey.
3. Timeliness: Fly ALS is renowned for its punctuality, ensuring that you make the most of your precious time together.
4. Safety and Reliability: Rest assured knowing that Fly ALS prioritizes your safety with stringent protocols and a commitment to excellence.
5. Accessible Romance: With Fly ALS's regular flights, you have the flexibility to choose the perfect timing for your romantic rendezvous.
Lamu and Malindi, with their distinct romantic offerings, beckon lovers to create timeless memories together. And when it comes to making your journey as enchanting as the destination, Fly ALS is your ultimate partner. From the moment you board Fly ALS, you'll be on a path to romance, luxury, and unforgettable moments. Book your flight with Fly ALS today and embark on a journey that will rekindle your love and create lasting memories in Lamu and Malindi. Love is in the air, and it begins with Fly ALS. Your romantic escape awaits!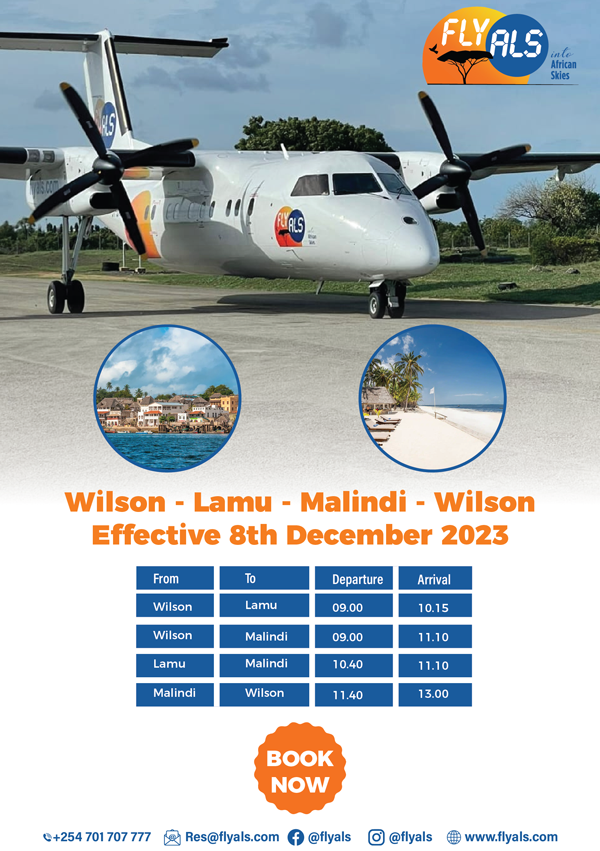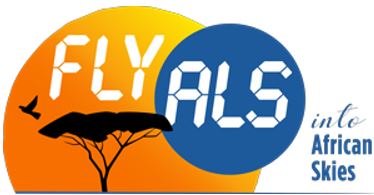 For Reservation and Booking Call: +254 701 707777
Email: Res@flyals.com