Your Perfect Gemstone Choice,Tanzanite At House Of Gems
Imagine embarking on a journey to discover the most exquisite gemstone that will forever etch your special moments in time – Tanzanite, the crown jewel of House of Gems Tanzania. When it comes to selecting the ideal gemstone for your engagement ring or commemorating life's treasured occasions, Tanzanite stands as a beacon of elegance and significance.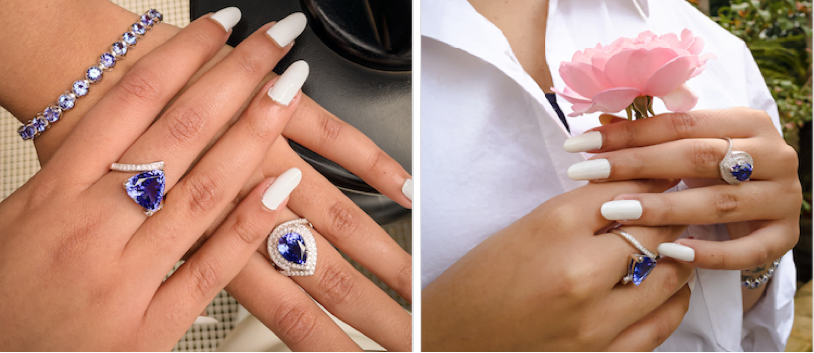 What sets Tanzanite apart are its exceptional qualities, each carefully curated to elevate your cherished moments. With remarkable quality and an enchanting spectrum of colours, ranging from mesmerizing violets to deep, profound blues, Tanzanite empowers you to choose the shade that perfectly resonates with your heart. Its adaptability in various cuts ensures that each Tanzanite piece emanates an inner radiance, allowing your love story or special event to gleam from the inside out.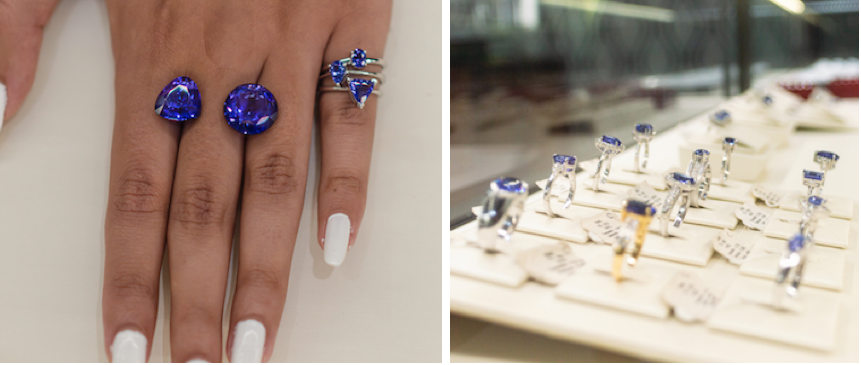 At House of Gems Tanzania, they hold steadfast to their commitment to authenticity and longevity. They refrain from any treatments or additives, allowing Tanzanite's natural beauty to shine through. Each Tanzanite gemstone undergoes rigorous certification, assuring its authenticity and evaluating its clarity, cut, and colour on a scale ranging from Triple A to Single A. The rare gemstone is found in one place only in the entire world, the Merelani Hills near Arusha Tanzania, therefore when purchasing from House of Gems Tanzania it is equivalent to  purchasing from the source.
In valuing Tanzanite, they consider the "Four Cs" – Colour, Clarity, Cut, and Carat, with colour intensity holding the highest significance. With over 30 years of expertise, House of Gems Tanzania takes pride in expertly cutting Tanzanite stones to enhance their brilliance and vibrancy, crafting a stunning array of smaller yet brighter gems.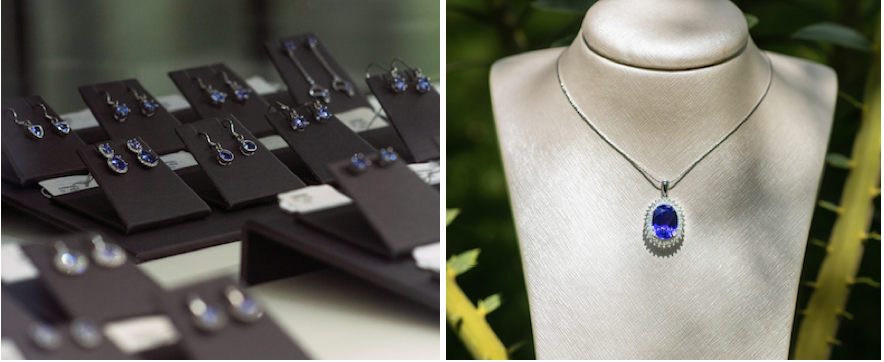 But that is not all. When you choose House of Gems Tanzania, you are not just acquiring a gemstone; you are embracing a rich history. Explore the origins of this precious gem at their museums before venturing into their showrooms. Educate yourself about the profound value and exceptional quality of Tanzanite, enriching your connection to this extraordinary gemstone.
So, why wait? Visit House of Gems Tanzania today and let Tanzanite be the centerpiece of your most cherished memories, beautifully encapsulated for generations to come.
Main Showroom and Gem Museum
Located at 45A River Road/ Mtoni Road
Contact us today: +255 758857000
Email us at gemtz@yahoo.com  info@houseofgemstz.co.tz
Our Branches
Gran Melia Hotel, Arusha
Four Seasons Lodge Serengeti
New Location Jambo Arts Center, Makuyuni.
Follow us