Your Future Awaits: Act Now and Embrace Your Full Potential!
In the ever-changing landscape of contemporary careers, excelling in your professional journey and nurturing personal development remains a consistent and demanding endeavor. This challenge is not confined to a specific group; it affects individuals across various occupational roles, including working professionals, executives, entrepreneurs, and more. Better People Consulting steps forward to meet this universal need by introducing a dynamic 10-week coaching program explicitly tailored to empower individuals with the vital skills and mindset necessary for success in both their professional and personal spheres.
Unveil Your Potential in 10 Weeks:
Commencing on September 27th, 2023, and continuing until November 29th, 2023, Better People Consulting extends an immersive 10-week coaching program that delves into ten pivotal thematic domains. This program is painstakingly designed to confront the distinct challenges encountered by professionals like yourself, offering a golden opportunity to unleash your latent capabilities.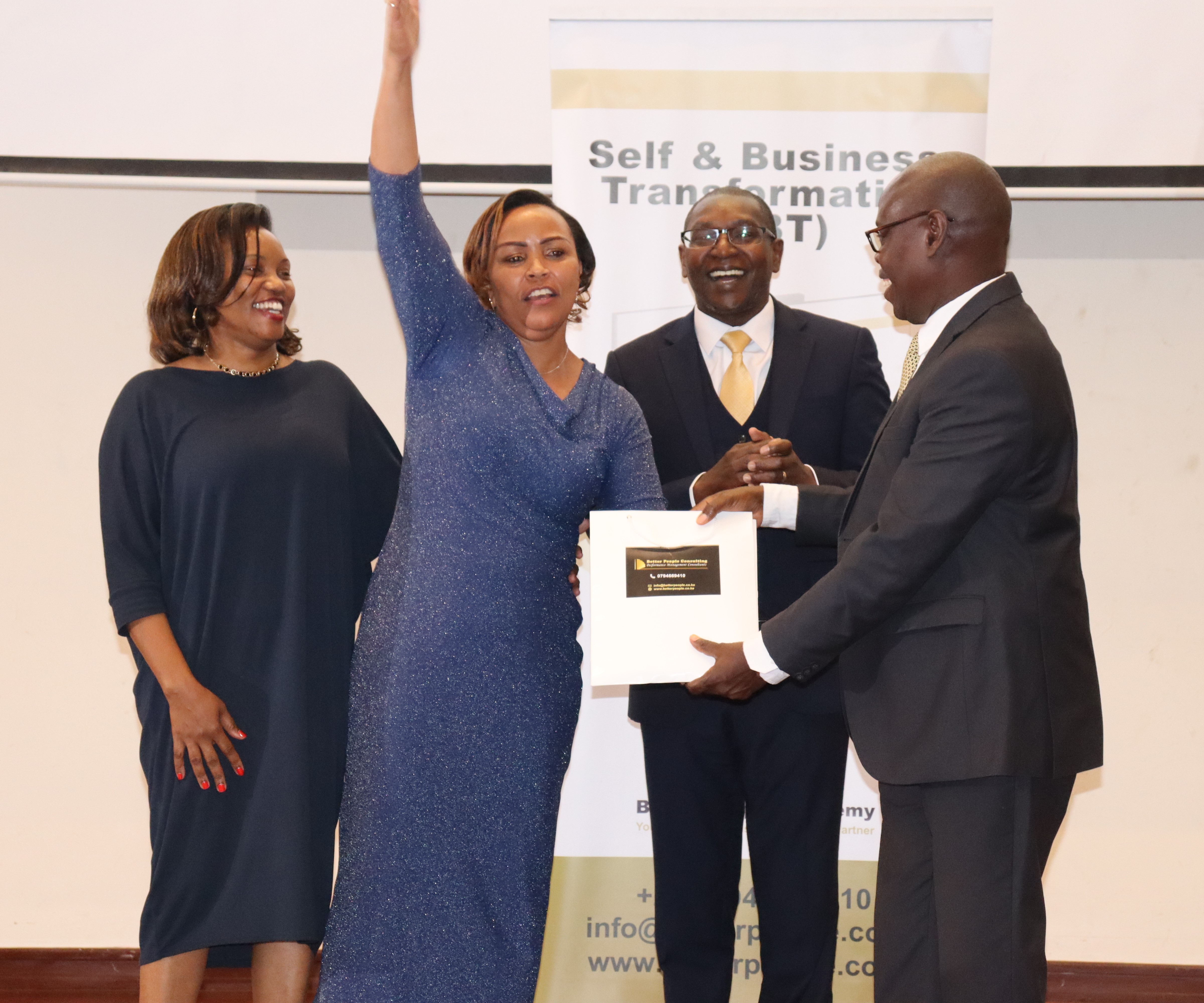 What Sets Better People Consulting's 10-Week SBT Coaching Program Apart?
1. Comprehensive Development: Our program encompasses a diverse array of subjects, including self-discovery, purpose-driven pursuits, strategic acumen, personal branding, wealth generation, leadership mastery, effective communication, time optimization, and high-performance techniques, among others. You'll amass a well-rounded skill set that will elevate not only your professional and entrepreneurial endeavors but also enhance your personal life.
2. Seasoned Mentors: Our coaching team comprises industry luminaries with extensive experience in their respective domains. They will provide you with tailored guidance and mentorship to align with your unique requirements and aspirations.
3. Collaborative Learning: Forge connections with a network of kindred spirits—professionals and entrepreneurs alike—who are embarked on a similar odyssey of self-improvement. Exchange experiences, insights, and best practices within this thriving community.
4. Commitment to Progress: Our structured program guarantees that you remain committed to your personal and professional objectives. We offer unwavering support to facilitate substantial and meaningful transformations in your life.
5. Flexible Scheduling: We recognize the demands of a hectic work-life balance. Our coaching sessions are thoughtfully scheduled to seamlessly integrate into your routine, catering to the needs of even the most time-strapped professionals.
Better People Consulting's 10-week coaching program is your ticket to personal and professional growth. Don't miss this opportunity to transform your life and career. Register now for the upcoming session starting on September 27th, 2023. And for those who seek a more personalized coaching experience, explore our one-on-one coaching packages that can start immediately upon registration. Elevate your potential and join us on this transformative journey.
Happy Client
My first encounter with Better People Consulting was through the Better People Club. At that time I was literally a box of questions – on life, the world, my worth and so on. When I joined the group, theywere just finishing up a book and I remember how impressed I was at how everyone was contributing and sharing their different perspectives of the day's reading. For once in a very long time I started stepping out of my shell and of my head where I had made a permanent residence. I started reading and writing my summaries a book after another and before I knew it, I was sharing the content with friends and colleagues.

The books had helped me rediscover my value and that had sparked a fire in me. I walked different, talked different, even saw myself different and so did everyone else. From there on it was an upward spiral, I joined the Self and Business Transformation class where I learnt more on who I was, my purpose and how to align that to my career. Slowly, all the questions I initially had were getting answered and the solutions were not only helping me, it was spilling over to nearly all my encounters. Only 8 months after joining the club and 1 month after graduation from the SBT Class, I was able to start practicing my career of choice as well as my passion for coaching. I still have a few questions occasionally, but I now know how to find the answers and use that knowledge to impact others through my coaching and mentoring.

I am thankful to Better People Consulting and Coach Paul Ngunyi for turning my raw self into a happy, fulfilled man, mentor and coach.
KARIUKI MANYARA
MENTOR AND COACH,
For more Information Contact us on +254794669410
Email: info@betterpeople.co.ke
Follow us: