Unleash Your Inner Explorer, Masailand Safari And Lodge Beckons
Prepare for an unforgettable journey in the heart of Tanzania as you visit the exquisite Masailand Safari and Lodge, strategically nestled in the captivating city of Arusha. Here, you will experience an exceptional fusion of modern luxury and the awe-inspiring beauty of the natural world.
Masailand Safari and Lodge believes that your travel experience should be nothing short of extraordinary. They have meticulously designed their lodge to offer you state-of-the-art amenities that guarantee your comfort and relaxation. From beautifully appointed rooms to exquisite dining options, every aspect of your stay has been carefully crafted to ensure your utmost satisfaction.
However, what truly sets this lodge apart is its unrivalled location. Imagine waking up to breathtaking views of towering mountains and the tranquil ambiance of the wild. From this lodge, you will have easy access to exhilarating safaris, offering you the opportunity to witness Africa's iconic wildlife in their natural habitat.
The lodge's strategic location provides easy access to thrilling safaris, where you will have the privilege of encountering Africa's iconic "big five" animals in their natural habitat. Imagine witnessing majestic elephants, graceful lions, and graceful giraffes against the backdrop of stunning landscapes. These wildlife encounters will not only leave you in awe but also create cherished memories that will last a lifetime.
For those seeking a more serene escape, the lodge is perfectly situated to offer you the best of both worlds. And let us not forget the spectacular backdrop of Mount Kilimanjaro, a sight that graces every moment of your stay here.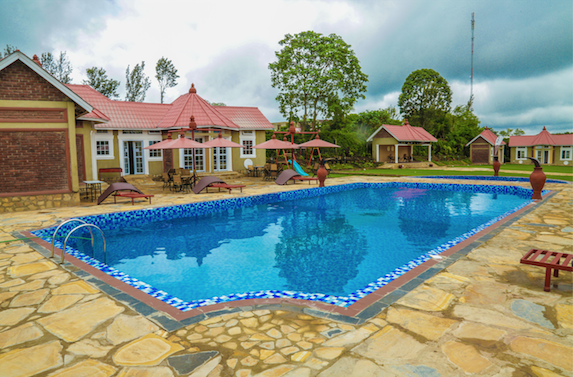 So, the time has come for you to embark on an adventure that will leave an indelible mark on your soul. Masailand Safari and Lodge extends a warm invitation for you to explore the wonders of Tanzania in a way that's truly unforgettable. Whether you crave the thrill of the wild or the tranquility of the beach, they offer it all. Your extraordinary journey begins right here!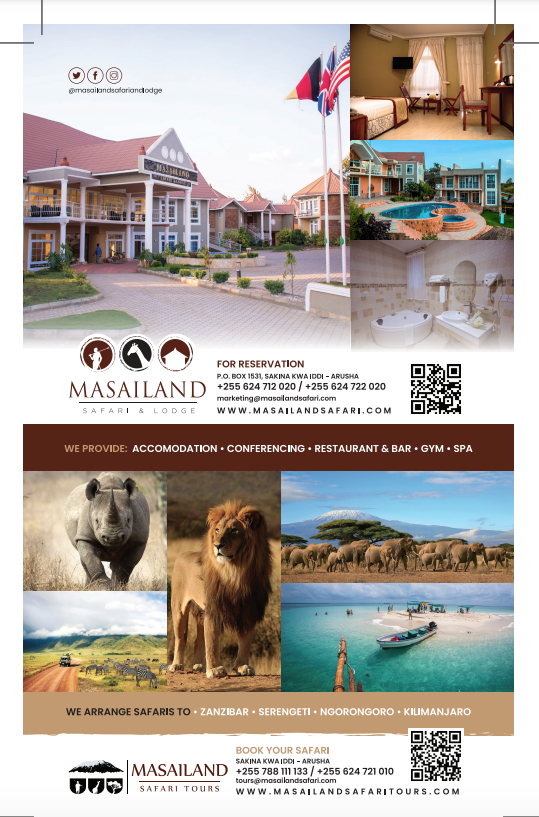 Arusha (Tanzania)
For Reservations or Enquiries Contact
Tel: +255 624 712020  +255 624 722020  +255 624 732020
Email: info@masailandsafari.com | www.masailandsafari.com