Your Event, Your Way: Making Magic at Nyumbani
Nyumbani Restaurant stands as a hidden gem and offers unparalleled setting for a wide array of special occasions. Nestled amidst lush greenery, this remarkable establishment beckons all who seek a serene and enchanting environment to host their events, be it baby showers, birthdays, corporate gatherings, or anniversaries. Nyumbani Restaurant transcends the ordinary, making every celebration an unforgettable experience.
A Natural Oasis
Imagine celebrating life's milestones under a canopy of swaying trees, where the gentle rustle of leaves provides a harmonious backdrop to your event. Nyumbani Restaurant boasts a natural oasis that offers respite from the urban hustle and bustle, creating an inviting and intimate atmosphere for your guests. The restaurant's abundant greenery creates an enchanting ambiance, making it an ideal venue for those who appreciate the beauty of the outdoors.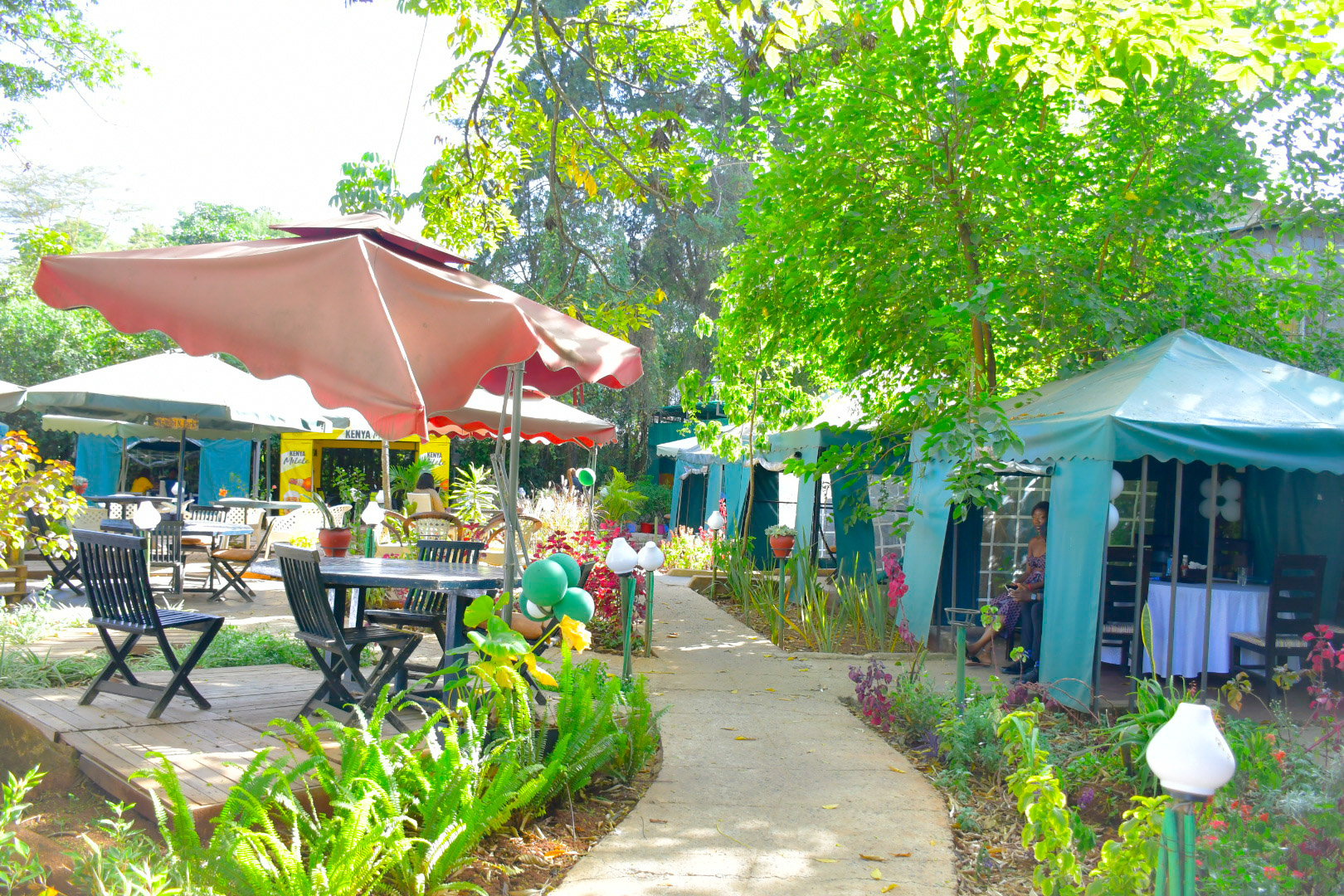 Versatility Redefined
Nyumbani Restaurant takes pride in its versatility, ensuring that it can cater to a wide range of events. Whether you're planning a baby shower filled with laughter and joy, a birthday bash to remember, a corporate event that leaves a lasting impression, or an anniversary celebration that rekindles love, our dedicated team is committed to making your vision a reality. Our flexible event spaces can be customized to suit your specific needs, ensuring a perfect fit for any occasion.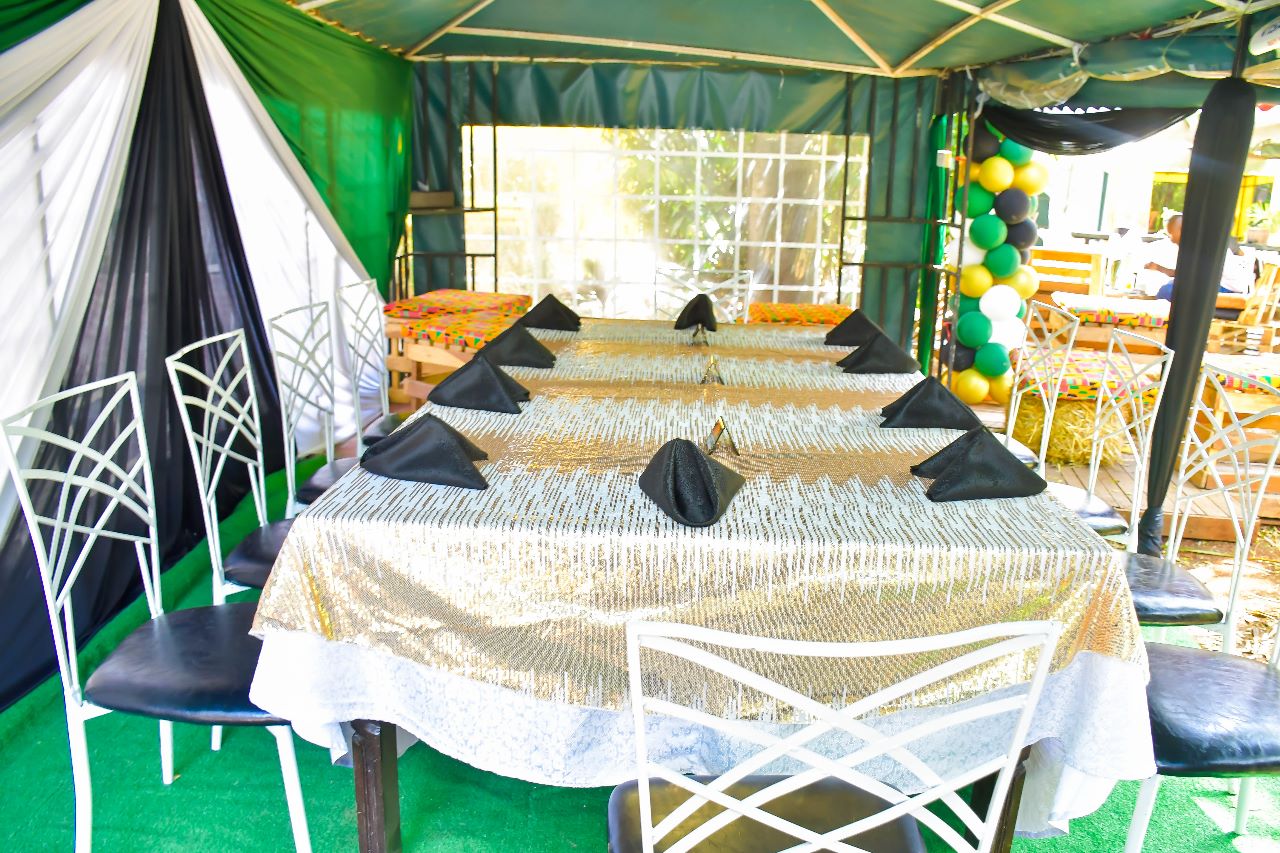 Culinary Excellence
At Nyumbani Restaurant, the experience is not limited to just the surroundings; it extends to the plate. Our culinary team is dedicated to delivering exquisite dining experiences that will delight your senses. From sumptuous buffets to elegant plated meals, our menus can be tailored to meet your event's requirements, ensuring that your guests savor every bite.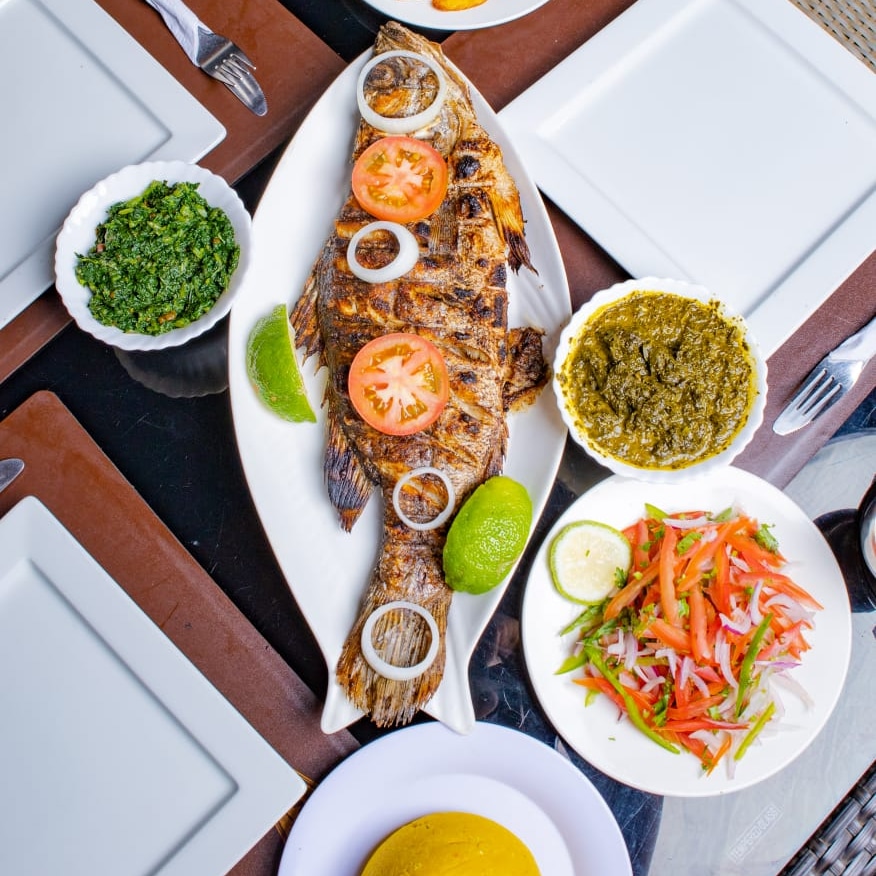 Attentive Service
We understand that every event is unique, and our professional staff is trained to provide exceptional service, ensuring that your event runs seamlessly. From planning and organizing to execution, our team will work closely with you to bring your vision to life. We take pride in creating memorable moments, leaving you and your guests with nothing but wonderful memories to cherish.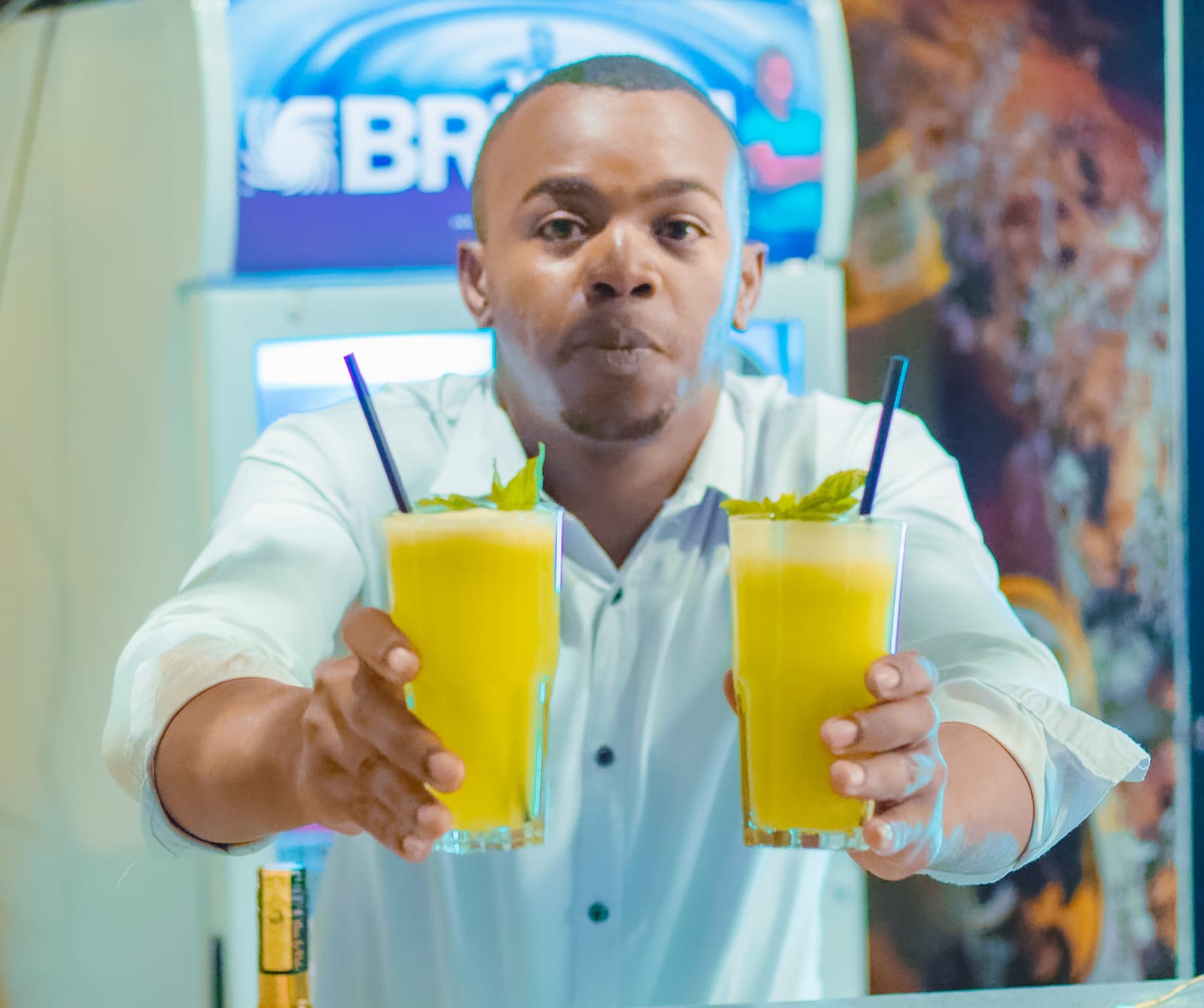 A Celebration of Nature and Life
Nyumbani Restaurant is more than just a venue; it's a celebration of nature and life's precious moments. Surrounded by the tranquility of nature, you and your guests can revel in the beauty of the moment, free from distractions. Whether you're toasting to a new life, another year of existence, the success of your business, or the enduring love you share, Nyumbani Restaurant provides the perfect canvas for your celebration.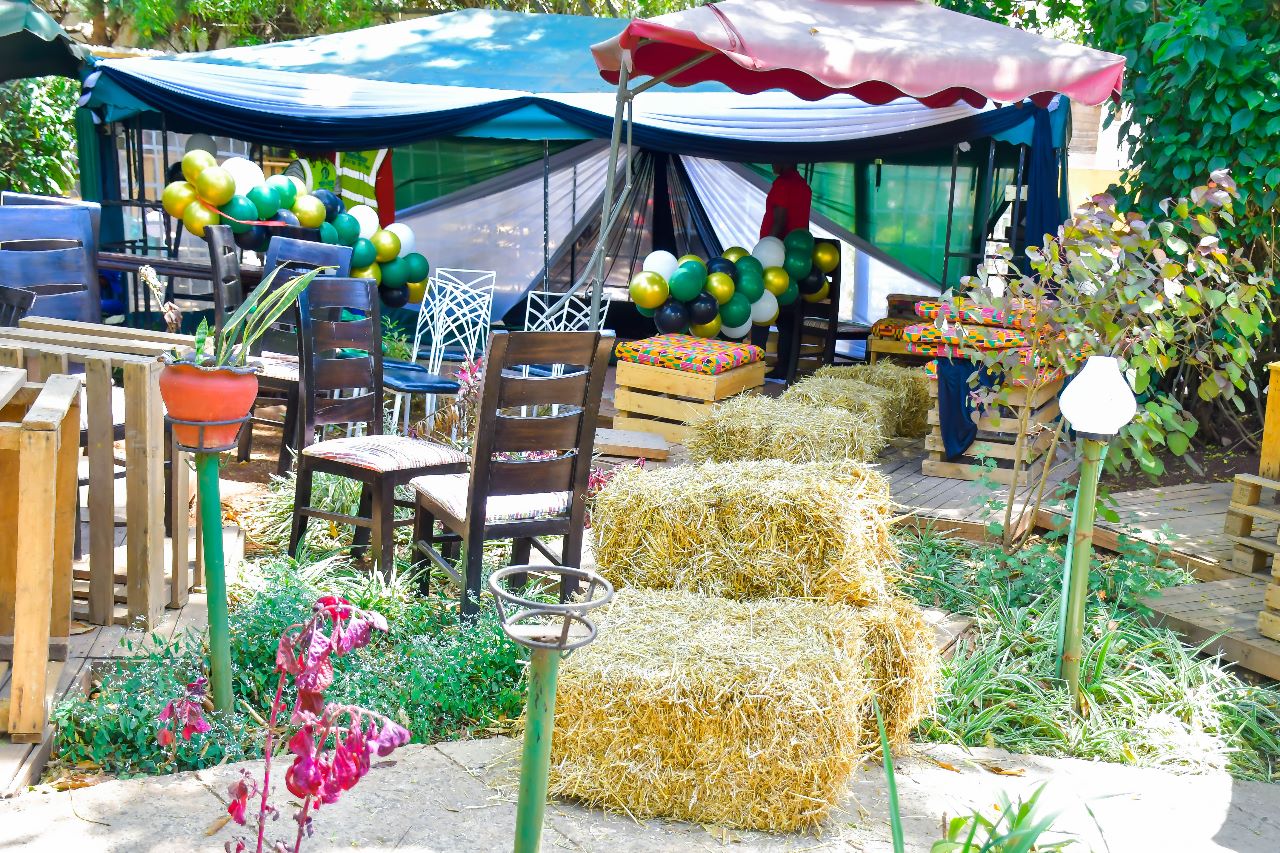 Nyumbani Restaurant offers a unique and picturesque setting that elevates any event into a cherished memory. With its natural charm, versatile spaces, delectable cuisine, and attentive service, Nyumbani Restaurant is undeniably the best spot in Nairobi to host your baby showers, birthdays, corporate events, anniversaries, and more. Make your next celebration a truly unforgettable experience amidst the tranquil embrace of Nyumbani's green oasis. Come and create memories that will last a lifetime at Nyumbani Restaurant.
Visit Us Today!
For Inquiries or Orders Contact: +254784666301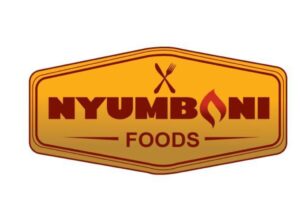 Follow us: